At present I work as a trainer for Certificate in Quantity Surveying Course conducted by Avanta Global Pte Ltd.,Singapore. And this is a part time basis assignment which is part of my professional career.
I love to teach. I started sharing my knowledge with others from my school days. During the university days I was happy by explaining some difficult topics to my friends. I didn't stop from there. When I started working as a Civil Engineer it was the time to share knowledge with fellow colleagues. When I came to Singapore in 2008 I started working as a Quantity Surveyor. At that time I had fairly good experience in construction tendering process and therefore I could help my colleagues when they were in difficulty with work related doubts. But all these are not experiences as a professional trainer!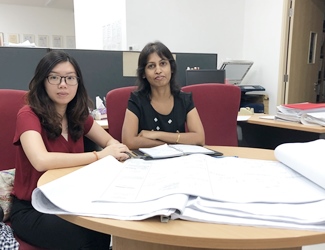 Lately when I started my career as a Freelance Quantity Surveyor, I did online consulting related to construction related topics. I even conducted workshops for small groups of less than 5. All these are prearranged workshops or consultancy sessions which I didn't have any issue at all.
The new challenge begins!
I was invited to deliver the Certificate in Quantity Surveying course conducted by Avanta GlobalPte Ltd, Singapore. Well, although I am with confidence in sharing the course content, it was going to be my first ever experience as a trainer for a large group of participants. On top of that, the participants are from the construction industry with some experience. I was supposed to guide them to earn necessary skills and knowledge as a Quantity Surveyor.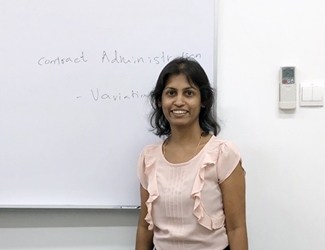 I accepted the challenge!
This Certificate in Quantity Surveying course is a 3 day course and course content is suitable for anyone in construction industry who look for earning their qualifications as a Quantity Surveyor.
Before the course day, I prepared very well. But I had some doubts about difficult participants. I guess this is a concern for any course facilitator.
But, it was a success! Some of the participants didn't have any clue about how a QS work and responsibilities of a QS although some participants were experienced QSs.
I could guide the participants through the course content while sharing my industry experience. I found that the participants are more interested in hearing actual industrial experiences than learning the theories.
At the end of the Day 3 of the course, there is an assessment to check the eligibility for awarding the certificate. Not only the participants, even I was in bit of pressure because I didn't want to see any participant score low. I wanted to see all the participants score very well and get their qualifications with the Certificate in Quantity Surveying.
The Results!
I am happy to say that all the participants have done very well. And their reviews about the trainer gave me more courage!
All the participants have admired my course presentation as the trainer. I know these are true comments because they didn't have to fill their name and personal particulars in the course feedback form at the end of the 3 days course.
This first trainer experience was quite an achievement and it allowed me to be more comfortable with future training opportunities.
Now I am with more experience as a Trainer after conducting few sessions with large audience. I will be continuing as a Trainer in delivering the Certificate in Quantity Surveying course with Avanta Global Pte Ltd.
If you like to hire me for conducting your workshop, course or consulting your team of Quantity Surveyors, be sure to contact me. Send me an email to contact@sihelaconsultants.com
If you like to follow the Certificate in Quantity Surveying course, you can check more details by visiting Avanta Global website here.
Please follow and like us: